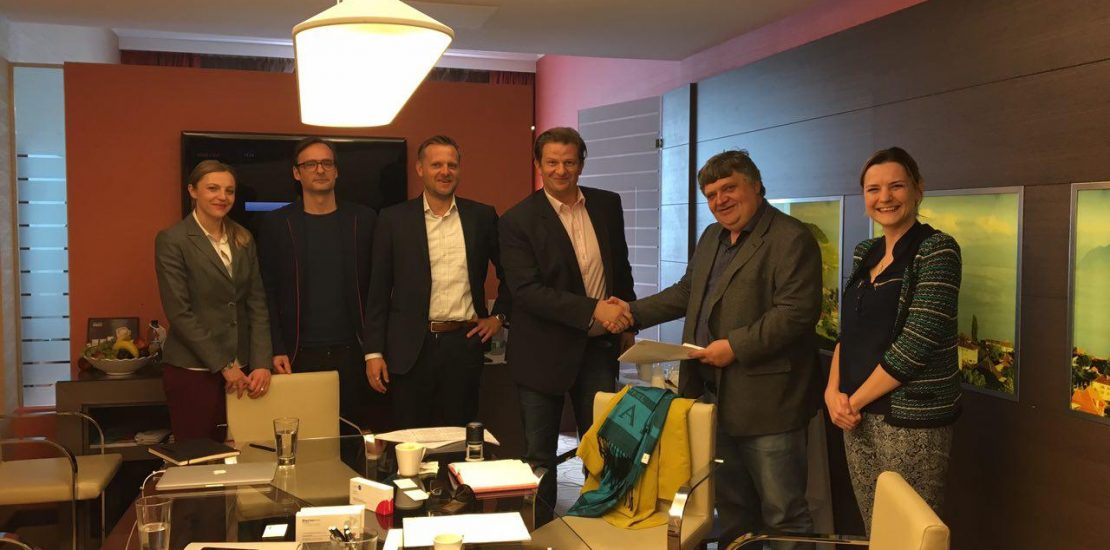 May 10, 2017, Geneva (Switzerland)
During the international exhibition Vitafoods Europe, Taishi Group of Companies signed a cooperation agreement with Bluestone Pharma (Switzerland). Under this agreement Taishi group of companies received exclusive rights to represent pharmaceutical products of Bluestone Pharma in markets of Japan and South Korea.
Bluestone Pharma has exclusive distribution rights and licenses for a number of unique probiotics, including such for treatment of ENT infections, allergic rhinitis and dermatological diseases.