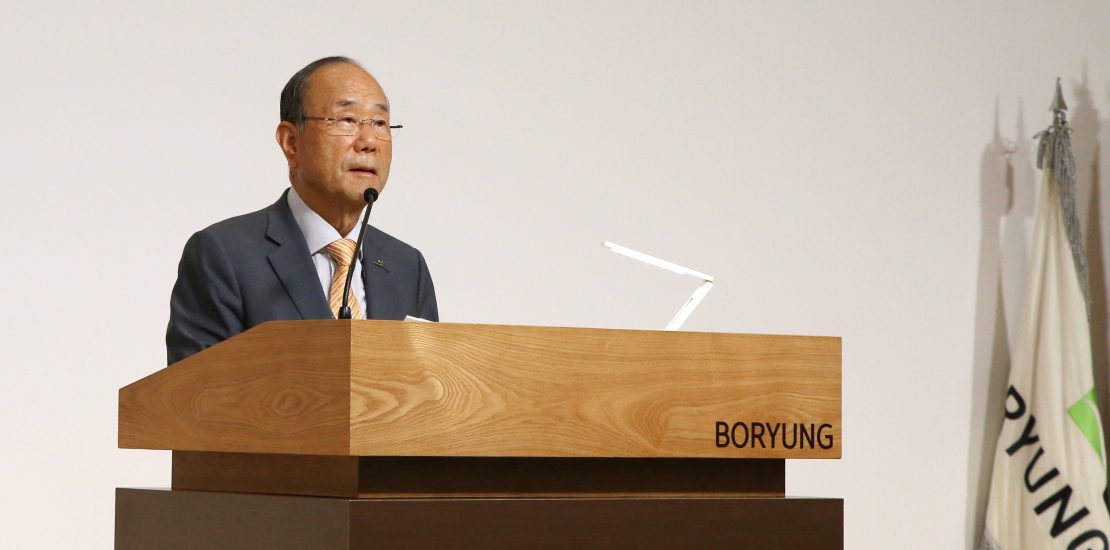 Igor Dyachenko, President of Taishi Group, attended Boryung Pharmaceutical 60th anniversary of its establishment on Oct. 1. Chairman Kim Seung-ho launched the Boryung Pharmacist Store in downtown Seoul, for about 5.7 million won in 1957. Under the stewardship of Chairman Kim, the business has made a quantum leap to a group with six subsidiaries and about 800 billion won in combined annual sales.
It is rare that someone still leads the company he founded after 60 years. Despite nearing 90 years of age, Kim is globe-trotting to meet business partners and making inspection tours. The reason is that he aims to live up to his management tenets: trust and principles. Chairman Kim believes that a person who loses trust is tantamount to losing all things he or she possesses.  "Thanks to his maintaining trust, Boryung Pharmacist Store has risen to Boryung Pharmaceutical Group," he said.
Boryung Pharmaceutical, reflecting on the past 60 years, is now pondering its next 40 years, he said. Chairman Kim has set its management focus on globalization. Boryung Pharmaceutical now focuses on quality over quantity, developing new drugs that are good enough to vie for market share against rival global players, he said.
Boryung Pharmaceutical has spoured some 50 billion won into making the new drug Kanarb, which is now exported to some 60 countries.
Chairman Kim said a new plant, scheduled to be constructed by 2019 will serve as a production center to explore global markets, and his dream of establishing a world-class production center has come true.
Boryung Pharmaceutical aims to become a global health care company in a long-term perspective.